Designed with versatility, reliability, and simplicity in mind, Micotox® cartridges are used for the individual or simultaneous purification of mycotoxins for further analysis by HPLC or TLC. Purification of food and feed extracts utilizing Micotox® cartridges takes less than a minute and provides high recovery rates with excellent cleaning. Purification using Micotox® cartridges is ideal for mycotoxin analysis by high-performance liquid chromatography (HPLC) or thin-layer chromatography (TLC). Micotox® cartridges are produced by Micotox Ltda. and are fully assembled in Colombia with high quality materials produced in Europe and the United States.
Micotox® cartridge reference

USE

Easy-push one-step format

M2002

Purification of aflatoxins in corn for HPLC analysis.

M2004

Purification of aflatoxins and zearalenone (normal)

M2006

Purification of aflatoxins and zearalenone (extra)

M2003

Purification of thrichothecenes (small size samples)

M2005

Purification of trichothecenes (normal)

M2007

Purification of trichothecenes (extra)

M2008

Purification of aflatoxins and patuline (extra)

Traditional SPE format

M2100

Purification of fumonisins

M2200

Purification of ochratoxin A

M2300

Purification of cyclopiazonic acid
---
Pre-Elisa cartridges
Micotox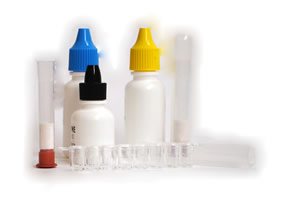 Before using your ELISA kit and in just 15 seconds this mini-cartridge selectively removes interferences from extracts of complex matrices without affecting the recovery of the mycotoxin of interest.
Available for three mycotoxins: aflatoxin, ochratoxin and DON.
---
MICOTOX Series 2000 Clean-Up Cartridges Immunoaffinity Columns Standards Equipment Rapid Tests

Aflacup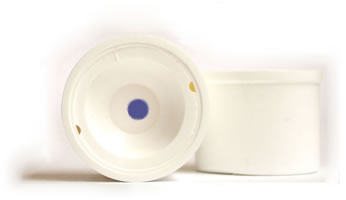 Fast, membrane-based ELISA test kit for the determination of aflatoxins in different substrates.
---
Afla-strip


Afla-strip is a rapid screening test for the qualitative determination of aflatoxins in the laboratory, feed mill or storage facility. Afla-strip detects the presence of aflatoxins in several substrates in just 10 minutes.
These inmunoreactive strips for aflatoxin determination are a sensitive, reliable, fast and easy test. They do not require refrigeration or any kind of sophisticated equipment.

---
ELISA Kits

In a microwell format, every plate kit is a competitive ELISA for the analysis of aflatoxin, deoxynivalenol, fumonisins, T-2 toxin and zearalenone. Through the use of a microwell reader, these tests provide accurate and fast results. Ideal for large amounts of samples.

---
ELISA test kit for melamine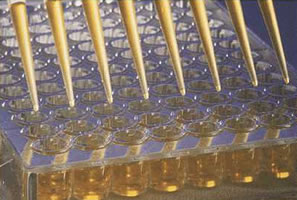 The animal feed industry has recently been severely affected by melamine contamination in high-protein ingredients and finished feed. Melamine has been used to adulterate some ingredients in order to increase the nitrogen apparent content. Melamine can cause irreversible kidney damage in pets. In response to this problem, Micotox Ltd. has been granted exclusive distribution of the only melamine ELISA test kit available in the market. The kit is a direct competitive ELISA test and has been developed for the determination of melamine in pet food (dry and moist) and wheat gluten.
---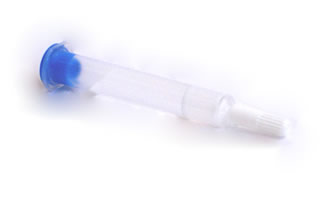 The immunoaffinity columns contain monoclonal antibodies capable of attaching and purifying mycotoxins in complex special substrates such as roasted or instant coffee, spices, cotton and beer.

The high-specificity of these antibodies allows the analyst to obtain clean extracts for the further determination of the mycotoxins by chromatographic methods (TLC, HPLC) or fluorometry.